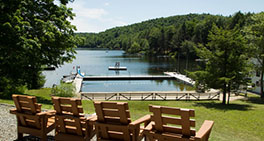 "In the summertime, when the weather is hot, you can…" The blank following these opening words of "In the Summertime," by Mungo Jerry can be filled with "go to summer camp!" This is the case for the many child attendees these summer programs bring together at the end of each school year.
"I've been going to camp for almost seven years now, and my connection with my camp friends is unlike any other friendship I've ever made," Mara Vaknin, seventh grade communications major and Camp Righthouse of Florida attendee.
Whether they participated in day or sleepaway camp curriculums, it was evident that many children felt the need to cherish the short amount of time they spent each summer at camp.
"The relationships I've formed with people at camp are too amazing to even describe," Jillian Bambdas, eighth grade communications major who attends Camp Chipinaw in upstate New York said. "After living together for only two months, we all grow so close, and our friendships are a great thing to keep forever."
As Bamdas and Vaknin said, connections made through camp were special to them. So special, it seemed, that, when describing the bonds made at camp, students felt as though their camp bunkmates were family to them.
Madison Goodman, sixth grader from Longmeadow, Massachusetts, and camper at Camp Watitoh, located in the Berkshire Mountains of Massachusetts, said, "I feel like my friends from camp are my sisters. I love them so much and wish I could spend every day with them."
The silver lining to summer camps was, essentially, that camp was something for students to look forward to during the school year.
Goodman said, "I just love everything about camp. If there was one phrase to describe it, it would simply be 'the best.'"