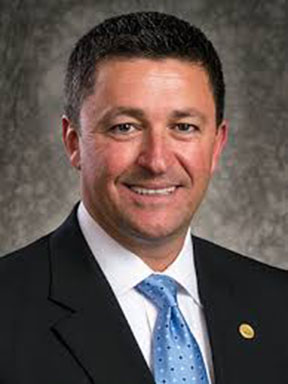 After a long search of more than two months, the Palm Beach County School Board selected Dr. Robert Avossa to be the new superintendent of the Palm Beach County School District.
"Dr. Avossa has a very strong track record of improving a large school district in Fulton County, Georgia. During his tenure as superintendent, graduation rates rose and drop-out rates fell," Michael Murgio, Palm Beach County School Board member said.
According to Avossa's application, during his time as superintendent in Fulton County, the graduation rate rose from 70.1 percent to 78.7 percent and the dropout rate decreased from 24.3 percent to 11.9 percent.
"We believe that Dr. Avossa has the knowledge, skills, and personal qualities that will take our district form being the top urban school district in Florida to one of the top school districts in the Nation," Murgio said.
Avossa was selected from a field of hundreds of candidates for the job in July of this year.
"[I took the job because] I have dedicated my entire career to public education and it is my passion.  I am truly a teacher at heart.    As Superintendent of Palm Beach County Schools, I can continue that mission and be close to my parents and family who live in Central Florida," Avossa said.
One of Avossa's goals as he continues as superintendent is to give all students the chance to do well in life.
"It is important that every child is given the opportunity to succeed in the college and career of their choice. Therefore, I believe it is the responsibility of every employee at every level to ensure all students graduate from our district," Avossa said.
Murgio said that the way Avossa responded during his interviews for the position set him apart from the other candidates.
Murgio said, "During the public interview process, he [Avossa] was able to clearly and succinctly answer questions posed to him. By comparison, all of the other candidates' answers were acceptable, but Dr. Avossa's were brilliant."