Android meets Apple: Smart Watches now compatible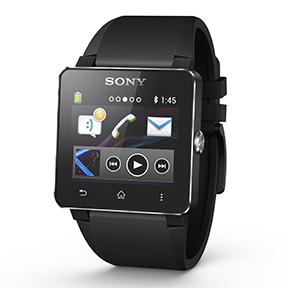 Google. The multinational corporation responsible for the millions of smartphones and internet searches used every day.
On Aug. 31, Google announced that its line of smartwatches would become compatible with iOS (Apple) users starting on Sept. 2.
Google entered the smartwatch world in 2014. The first year had a slow start with only 720,000 of 4.6 million units actually sold. Apple released their first wearable device, the Apple Watch, for official sale on April 24 of this year. It now dominates over 75 percent of the smart watch market, according to some estimates.
Although reaching out to a wider variety of users, the new android wear and iPhone compatibility has some restrictions. Amongst these are not having the capability to access the over 4000 apps available for android wear on the Google market place.
Another aspect includes that only newer smartwatches will be able to connect to the user's phone. The iPhones will have to be no older than the iPhone 5 and be running iOS 8.2 software or newer.
The users will be able to connect to their Google smartwatch through the Android Wear app on the App Store.
Google expects the prices of Android watches compatible with the iPhone to range from $100 to $400. Apple, which has a long history of demanding premium prices for its products, sells most of its watches for $350 to $1 thousand, though its luxury models cost more than $10 thousand.
Google is hoping the next wave of Android Wear watches will help to shift the tide in its favor.
International Data Corporation (IDC) analyst Ramon Llamas said, "This is a shrewd move by Google to expand its potential market. There is only so much space available on each wrist."