Summer Shots Contest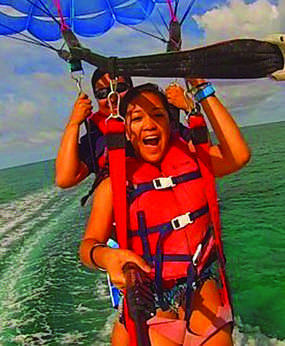 Summer: a season that brings vacation, relaxation and… photography.
Nicole Biclar, seventh grade visual arts major, was awarded a $25 Amazon gift card for her entry in the Portfolio Newspaper's Summer Shots Photography Contest.
"When I took the photo, I was parasailing in the Bahamas. It was definitely the best part of my summer," Biclar said.
With 130 entries to the contest, picking the winner was a hard decision. Check out page five to see entries that received honorable mentions.
Biclar said, "This was the first contest I had ever entered, and I'm so happy I decided to try it."