Bak to the future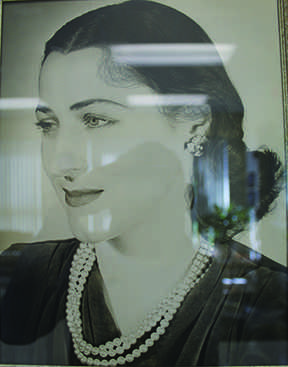 13 years passed since the departure of Dora Bak, whom the school was named after.
Bak was born on Aug. 14, 1914 in Germany. She developed a love for music and the arts, growing up in a home where her father was a violinist for the town orchestra. Bak also liked to paint, specifically in the impressionist style until she lost her eyesight.
"Dora had a request put in for a donation of $1 million," Lisa Hanser, seventh grade civics teacher said. "The only condition was that the school be renamed in her husband's honor and a plaque be dedicated to them. When we agreed she added an extra half a million to the donation."
In 2002, she donated a total of $1.5 million to the Middle School of the Arts Foundation provided that the school be renamed in honor of her late husband Richard Bak.
The Foundation website states, "Dora Bak's gift and the passing of the half cent referendum in 2004 provided funds to complete Bak's new campus. The completion of Bak's auditorium cost upwards of $5.8 million. Students moved onto the new campus January 9, 2006."
Born in 1884 in Austria, Richard Bak was a renowned European economist who specialized in international markets, finance and economics. He founded the Emile and Zerline Hahnloser-Richard Bak Fund, Inc. in New York, which supported medical research and the arts. He died on October 25, 1973 in Paris.
"It was great [when the money was donated], although her husband has died and she was left with no kids," Lisa Hanser, seventh grade civics teacher said. "The lawyer that was representing her at the time had kids that attended the school."
After a lifetime of charitable giving, Mrs. Bak stepped up her donations, with $1 million going to the Greater Palm Beach Symphony, $500,000 to the National Wheelchair Sports Fund, and $3 million the New York Community Trust, a non-profit organization located in New York City.
Dora Bak passed away on Dec. 13, 2002 at the age of 88. Although she did not have any children, her name still lives on.
#