It's fall season: which means Pumpkin Spice Lattes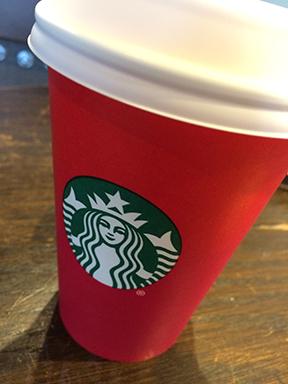 When the sweaters came out, so did America's favorite seasonal drink, the Pumpkin Spice Latte.  I went to a few places and tried to find the best one.
The first place I visited was Starbucks, which sold over 200 million of Pumpkin Spice Lattes every year during this season.  Starbucks was one of the first stores to offer the Pumpkin Spice Latte, and it did not hold up to my high expectations.
When I walked in, there were coffee beans and straw wrappers on the floor, but the service was good other than their side conversations about personal issues.  I loved the red and green holiday cup, and the drink was a light caramel color.  It smelled like nutmeg and other spices which was a good cover for the bland taste of the drink.  There were not enough pumpkin flavors and the coffee overpowered the fall taste.  I gave Starbucks two out of five stars.
Dunkin Donuts was another favorite for the Pumpkin Spice Latte. They really overdid it with the sweetness, but the drink reminded me of fall with its subtle hints of pumpkin flavor.  The drink needed more spice and it smelled terrible, like pumpkins that have sat out in the sun for too long.  But, it tasted better than Starbuck's, so I gave Dunkin Donuts three out of five stars.
7Eleven surprised me when I found out that they sold the Pumpkin Spice Latte.  It smelled fantastic, just like pumpkin and spice.  It was pretty clean for a gas station, but the drink was premade and I had to pour it in the cup myself.  Other than that, it was not bad.  There was a good mix of spices, but there was way too much milk that made it taste odd.  The sweetness was good for me, but might have been too much for other people.  I gave 7Eleven three out of five stars.
Panera Bread's take on the Pumpkin Spice Latte definitely was my favorite.  The service was great, the store was clean, and the latte was flavorful.  The coffee taste was pretty defined, but it blended well with the other fall flavors.  The light, golden color of the drink with visible spices that floated on top told me that it was fresh. There could have been more pumpkin flavor though.  I gave Panera Bread four out of five stars.