'The Martian' exceeds expectations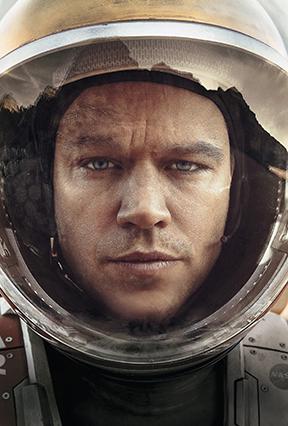 "The Martian," a sci-fi movie, came out Oct. 2. This film, directed by Ridley Scott, was based on the novel by Andy Weir.
Taking place on Mars, astronaut Mark Watney (Matt Damon) was trapped on the red planet after a fierce sandstorm forced his crew to abort the mission – without him.
Since it took close to four years to go from Mars to Earth, Watney's crew could not come back for him. His food supplies were limited, and he had to find a way to grow plants on a planet where nothing grew. Fortunately, Watney was a NASA botanist, so he was sure he can could up with a way to grow food.
Director Ridley Scott really proved that he was one of the best sci-fi movie directors with this film. The digital technology features were perfect, not too grand or overdone, and the scenes were visually appealing, as Mars had never been recreated so realistically. The movie holds the audience's interest because the action and focus is always on the main character.
One of the most suspenseful scenes was when Commander Lewis was trying to catch Mark while he was floating through space, and everyone was gripping the bottom of their seats thinking, "Will he be saved or will he keep floating?"
Deadline.com said that "The Martian", which returned to the top of international and domestic box office in its fourth weekend, was within shouting distance of $400 million worldwide with $385.66M. The 20th Century Fox picture's foreign cume was $218.47 million and domestic comes to $166.19 million.
This movie is PG-13 for some strong language, graphic images, and brief nudity.
Overall, I give The Martian a four and a half out of five stars because even though it had an amazing plot that had the audience on the edge of their seats until the very end, it still bore resemblance to previous movies which had similar storylines.