Hello? Adele is back with her first album in four years.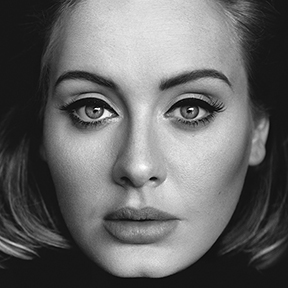 After a long four year wait, most Adele fans are glad to hear that she is back with a new album, "25". With hits like "Sweetest Devotion", "Remedy" and of course, "Hello."
Once released, Adele's "Hello" started at the top of Billboards top charts, keeping a steady ranking of first place. As she sung of past lovers, the heartbreak she went through was reflected in an array of dynamics, from high to low. This was one of the things that made the album differ from other pop albums.
Adele conveys her true feelings through heartwarming lyrics and a dynamic voice. After listening and comparing "25" to her past two albums, "21" and "19", Adele now focuses on unlocking the true potential of her voice and her feelings, with lyrics that tell stories through music.
"There is something in your loving that tears down my walls," she sings.
Every song in the album contrasts, from a slow R&B melody, like in "Remedy" to songs with instrumental backgrounds, like in "All I Ask", and in "I Miss You." This makes every song a diferent experience, which is what I feel goes underapreciated in pop music.
With quite a few collaborators, which include Paul Epworth, Max Martin, Danger Mouse, and Bruno Mars Smeezintons squad among them, "25" reveals a delicate side of Adele as she faces a new set of challenges, such as motherhood and a pressing vocal chord operation.
Overall, due to the quality of Adele's voice and the lyrics of the songs, I give "25" five out of five stars, and recommend everyone, (even if you are not a hardcore Adele fan) to buy the album.