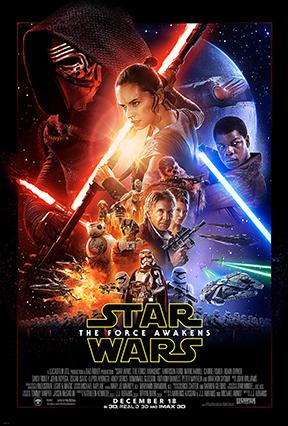 TNS
After a long 10 year wait, Star Wars fans across the world got to see the movie franchise's seventh installment, "Star Wars: The Force Awakens."
The movie takes place 30 years after the events of "Star Wars: Return of the Jedi" and was centered around three new protagonists. After being captured by the evil First Order, Resistance pilot Poe Dameron (Oscar Isaac) was being held prisoner on one of the First Order's ships until Finn (John Boyega), a stormtrooper who wants to flee, helps him get to the main hangar to escape. After taking a ship, the two attempt to escape to Jakku, where Poe must find a droid named BB-8 who is carrying important information for the Resistance.
However, before they reach the planet, the two are shot down and get separated. Then, Finn stumbles into a settlement and meets Rey (Daisy Ridley), who has BB-8 with her. The two are chased by stormtroopers to the edge of town where they steal a ship to try to get to the Resistance base and deliver BB-8.
JJ Abrams, the director, did a great job with the film's plot. Although the 30 year time gap between movies seemed like it would hurt the film, Abrams added new characters to ease the transition between episodes, while keeping old characters like Han Solo (Harrison Ford), Luke Skywalker (Mark Hamill), and Leia Organa (Carrie Fisher) to keep their stories alive.
While Han, Luke, and Leia all played key parts in the movie, other old cast members had no reason for being there like C-3PO (Anthony Daniels) and Admiral Ackbar (Tim Rose). If anything, they harmed the movie more than they helped it.
While it seemed unlikely that Abrams would ever find a villain better than Darth Vader of the original trilogy, he may have done so with Kylo Ren (Adam Driver). Driver did a great job with his role and acted with emotion and passion, much like the rest of the cast.
I give the film four and a half out of five stars because Abrams did a splendid job with the plot and characters, but dropped the ball with some old cast members who took away from the film.