Students display talent by submitting pieces to annual competition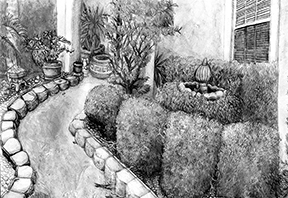 Many students earned awards from the Scholastic Art and Writing Contest, hosted by the Alliance for Young Artists and Writers.
"I had 17 students from my class who earned either gold, silver, or honorable mentions," Natalie Sharp, communications teacher, said.
Teens in grades seven through 12 entered in 29 categories such as ceramics, poetry, fashion, sculpture, journalism. Victoria Reis, seventh grade communications major, won an honorable mention for film and animation.
"When I found out I won, I felt really good because I was waiting for the news," Victoria Reis said.
Many students participating in this competition developed a love for arts and writing that motivated them to expand skills more such as Tori Maxwell, seventh grade communications major.
Maxwell said, "I personally love writing because it enables you to expresses your feelings and because this was something you could win, it really motivated me."