Summer's past, summers present: student memories, student plans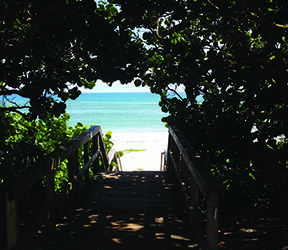 Advertisement
Hang on for a minute...we're trying to find some more stories you might like.
Students all around Palm Beach County were able to wake up this Monday with a reassuring thought on their minds. They had less than a month of school to go before they would be able to rise and shine without the sound of a blaring alarm interrupting their sleep. In other words, summer is right around the corner!
"I'm just excited to finally have a chance to relax without worrying about school assignments,"    Lili Mueller, eighth grade communications major said of what she was looking forward to this summer.
Relaxing is not the only thing students here at Bak are planning to do after school lets out—from sunbathing on the beach, to traveling through Europe, to simply binge watching a favorite show on Netflix, everyone has something in mind for this summer.
"I'm going to Tibet and India," Devika Jhaveri, eighth grade theater major said. "I'm so excited to see all of my family there who I don't see too often."
As this summer draws nearer, it allows for some students to reflect on all of the great memories they have made in summers past.
"Once over the summer I fell on my butt while hiking up a mountain," Nicolas Barrios, eighth grade theater major said while recounting his favorite summer memory. "Everyone laughed with me. It was fun and embarrassing at the same time."
Though the end of the school year can be bittersweet, many students have agreed that with summer often comes experiences to remember.
"In the summer before seventh grade I went to a dolphin camp in the Keys," Mueller said. I loved learning about marine biology and interacting with the animals. It was a really great experience."
Jhaveri said, "Over the summer I went paragliding in Switzerland and got to see the whole town from above like I was flying. It was an amazing experience."