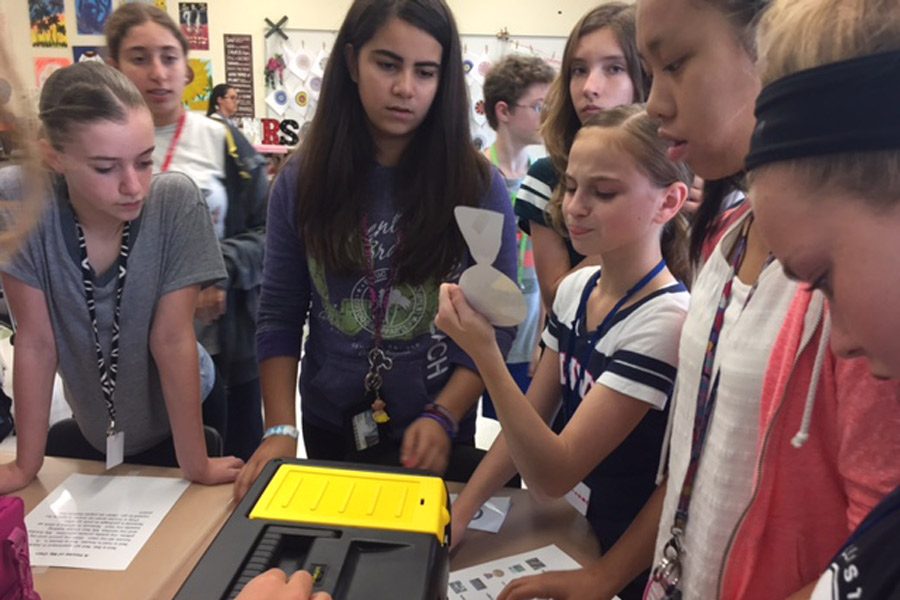 Courtesy of Oliver Gardner
Breakout EDU is a new product that creates learning games for all ages. Teaching students the value of teamwork, thinking and problem solving.
"I started doing Breakout EDU because I thought it would be engaging for the kids," Oliver Gardener, language arts teacher, said.
To complete Breakout Edu, the students had to search around the classroom looking for clues to unlock locks on a box.
"In our classroom, we looked for letters, numbers, directions, paper and a key," Keane Gosselin, seventh grade strings major, said.
One key point that helped was teamwork. Gardener said that it was mostly about teamwork that helped the class open the box and it was hard to do it alone.
"We opened the box by working together as a team, to find and solve clues that were around the room," Gosselin said.
The clues that they looked for were related to a book they had just read. They had to find a date, a word, a number, and more.
"I liked how there was a lot of puzzles and riddles we had to solve," Nyla George, seventh grade dance major, said.
Breakout EDU made the students think outside the box to solve clues while having fun.
"I would like to do Breakout EDU again," George said. "It was fun and we got to take a break from doing some work."