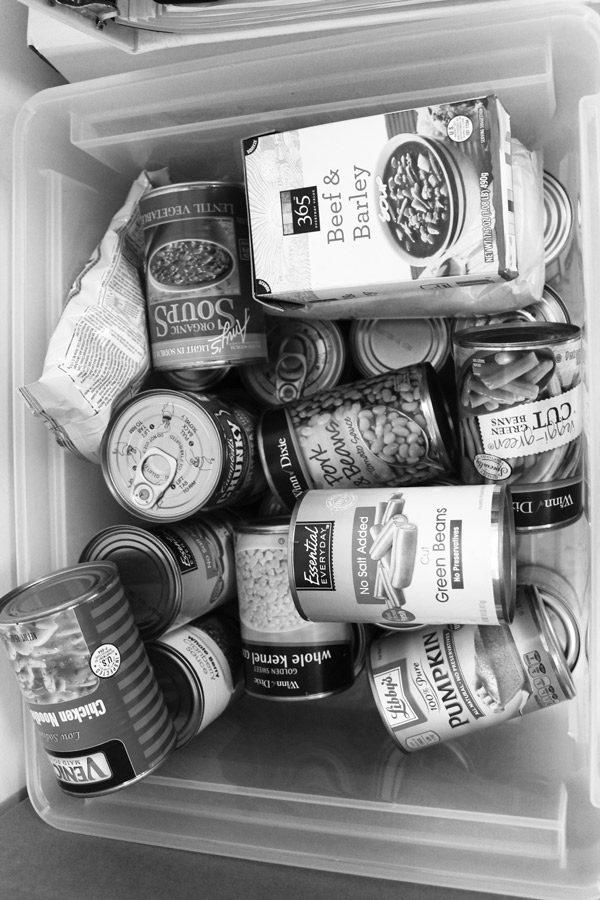 James Walter
National Junior Honor Society (NJHS) sponsored a canned food drive, from Nov. 2 to Nov. 18, to benefit the Urban League of the Palm Beach County (ULPBC).
"There are thousands of needy families out there," Douglas Battle co-sponsor of NJHS said. "We need to lift each other up as a community."
The ULPBC is an organization that helps families and youth that are living in poor conditions (at or below poverty line, live in neighborhoods that have low graduation rate, high unemployment, high crime rates and one parent households.)
"These people are our neighbors, and this will help them," Taylor Haines, eighth grade communication major said. "It will represent Bak in a good way."
The cans were collected in all social studies class. The class that donated the most canned or non-perishable goods, won an ice cream or pizza party.
"Students should donate not just for the pizza or ice cream party, but for the sense of feeling good," Shweta Pandit, eighth grade vocal major said.
The purpose of the food drive was to make a difference in the community.
"We want to make sure that people have something on the table for Thanksgiving," Haines said.
NJHS does other things that help the community other than the canned food drive.
"We have worked on making habitats for animals, worked with children at loggerhead and do walks and fundraisers," Battle said.
According to cenus.gov, the percentage of people in poverty in Palm Beach is 14.9.
"We giving back to the community through this drive," Pandit said.
Last year, the group collected over 2000 of cans, bags and other small objects.
"This year, our goal was to collect a few hundred cans, and other nonperishable food," Haines said.
Battle has helped sponsor this food drive for the past 12 years in total and six years at Bak.
"I do this every year because, one time I drove by the ULPBC building, after we donated," Battle said. "The amount of people in the line that needed food was out the door."