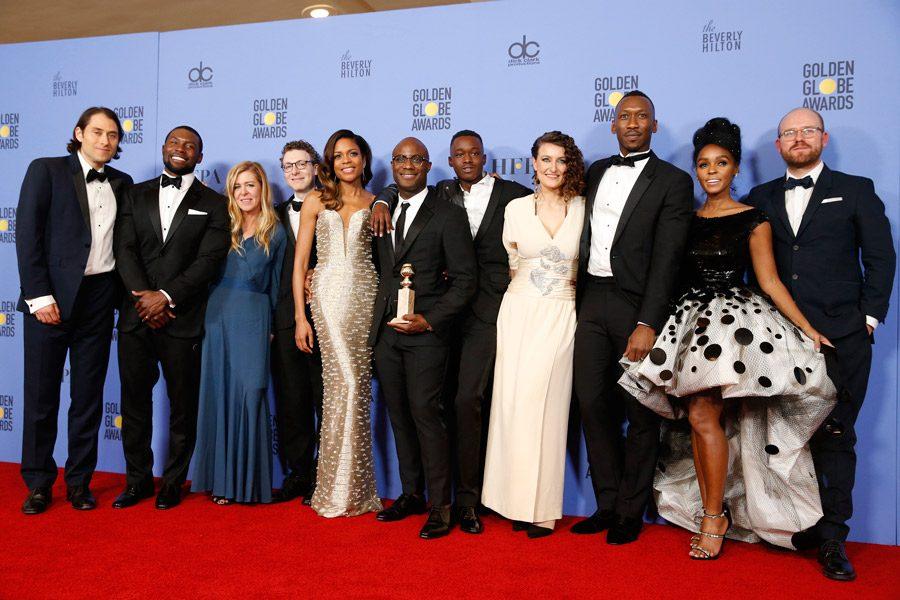 (Allen J. Schaben/Los Angeles Times/TNS)
On Jan. 8, 20 million dedicated TV and film fans tuned in to see the winners of the annual Golden Globe Awards, hosted by Jimmy Fallon.
The biggest winner of the night was the movie musical "La La Land", directed by Damien Chazelle. It won seven awards, including Best Actor and Actress in a musical or comedy motion picture, according to goldenglobes.com.
"While I was singing and dancing, my lady was trying to help her brother fight his battle with cancer," Gosling said in his emotional award acceptance speech. "If she hadn't taken that on so I could have this experience, it would surely be somebody else up here other than me."
The night was filled with unexpected winners, such as "Zootopia" winning the award for Best Animated Feature Film, beating out "Moana", "My Life as a Zucchini", "Sing", and "Kubo and the Two Strings", according to hollywoodreporter.com.
"Audiences also took away from it a great message of hope," Rich Moorer, "Zootopia" director, said about the message of his movie in an interview with hollywoodreporter.com. "Our main character in the end didn't solve racism, but the conclusion she came to is that it is an inside job and it starts with the individual."
Another emotional moment of the night was when Viola Davis won Best Supporting Actress in a Motion Picture for "Fences".
"It doesn't scream moneymaker," Davis said in her award acceptance speech. "But it does scream art; it does scream heart."
The Oscars took place on Feb. 26, with many of the same nominees as the Golden Globes. Cheryl Boone Issacs, the president of the Academy of Motion Picture Arts and Sciences, believed that the Oscars were about acceptance, not competition, according to hollywoodreporter.com.
"You want your words to matter. You want to be inspiring. You want to lift people up," Issacs said in an interview with ew.com. "This room is filled with creativity, inspiration, and love. We need to keep that going."
The Oscars has one common goal: to recognize and uphold excellence in the motion picture arts and sciences, inspire imagination, and connect the world through the medium of motion pictures, according to oscars.org.
"Strong societies don't censor art, they celebrate it, Isaacs said, about freedom of expression. "Borders cannot be allowed to stop any of us."