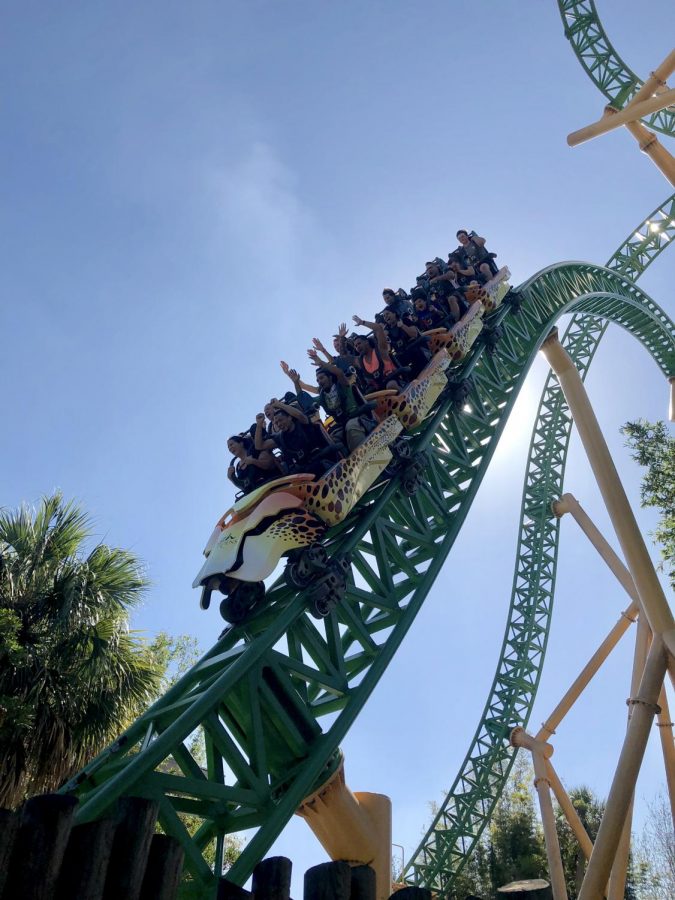 Sophia Roberts
As the buses left the bus loop, 360 students set off on the annual eighth grade Busch Gardens field trip on Feb. 15, 2018.
"I went on this trip because I thought it would be great to hang out with my friends," Daniel Silvestre, eighth grade visual major, said.
They arrived at Busch Gardens at 10:30 a.m. and were there for eight hours. While at the park, students were given an assignment to do.
"Students took pictures of various physics concepts (25 or more, depending on their teacher) while enjoying the rides, animals, and exhibits in the park," Tracy Smith, eighth grade science teacher, said.
Busch Gardens offered many different rides (Sheikra, Montu, Kumba, Cheetah Hunt, and many more), attractions, and animal exhibits.
"[Cobra's Curse] was the only ride I could handle, and I liked the turns," Linnea Lacey, eighth grade theater major, said.
As the day came to a close, students headed onto buses with a full day of adventuring and exploring behind them.
"My favorite part about this trip was when I went on my first ride of the day because I had finished all my work," Silvestre said.
Smith said, "Watching my students enjoy the day and apply what they are learning in class to the world around them was my favorite part of the trip."