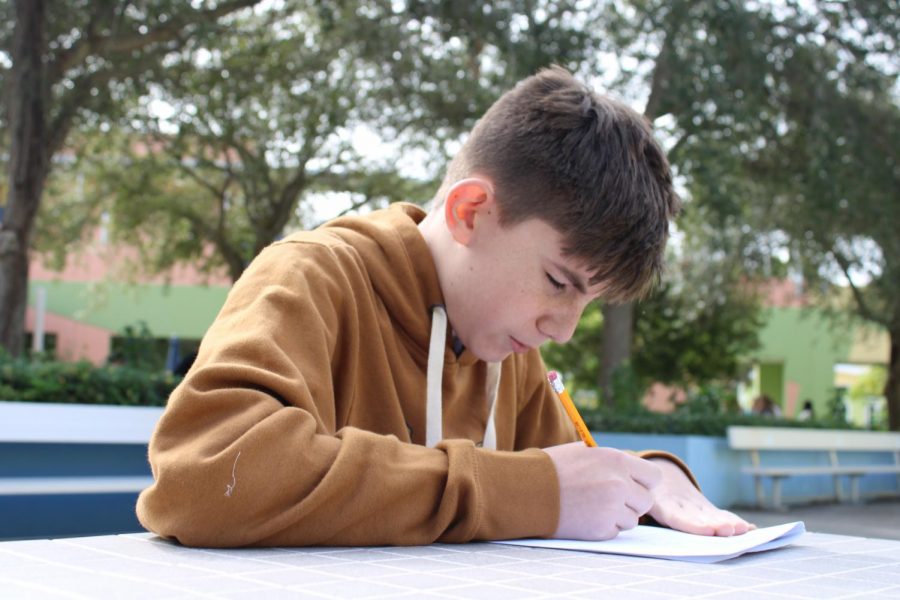 Ashwin Kishor
Some students love it and others hate it. It was something that students have all taken for the last five years: Florida Standardized Assessment. And Florida Governor Ron DeSantis was working to remove it.
"It takes days to administer, leaving less time for student learning," DeSantis said at Doral Academy Preparatory School, according to First Coast News. "It is not customizable to each student, which we do have the capability now with algorithms."
The governor's argument for why the FSA should be removed was because it was not personalized to certain students.  When students took the FSA, DeSantis said according to flgov.com, they took an "outdated, long assessment that would take months to get results."
"A student's future shouldn't hang on one high-stakes, make-or-break test, and one test shouldn't dominate weeks that could otherwise be used for meaningful instruction," Andrew Spar, president of the Florida Education Association said according to ABC7 News.
According to flgov.com, what DeSantis and the Florida Department of Education implemented was a Florida Assessment of Student Thinking (F.A.S.T). F.A.S.T was a progress monitoring program that had 75 percent less testing, and a lot more time for learning. Instead of one large test at the end of the year, there were three module tests that measured academic growth over a school year.
"This is a huge victory for the school system," Richard Corcoran, Commissioner for the Florida Department of Education said according to First Coast News. "When you eliminate or reduce testing, guess what happens? That's more teaching and more teaching means you're giving those kids a better education."
This decision however came with some resistance.
"I'm fine with the FSA. I think it's a well-made test and does a great job at its job. My main question is, what are you doing with it? Are you using it to improve instruction or are you using it for your own political agenda?" Tom Felt, language arts teacher said.
Regardless, if this legislation gets passed, Florida will be the first state in the nation to switch from a statewide assessment to a progress monitoring system. Until the 2022-2023 school year according to flgov.com, however, the FSA will still be used.
"We need to measure results, and we will continue to do it. We will continue to set high standards," DeSantis said according to ABC7 News. "But we also have to recognize that it is the year 2021 and the FSA is, quite frankly, outdated."