COVID-19 takes toll on band students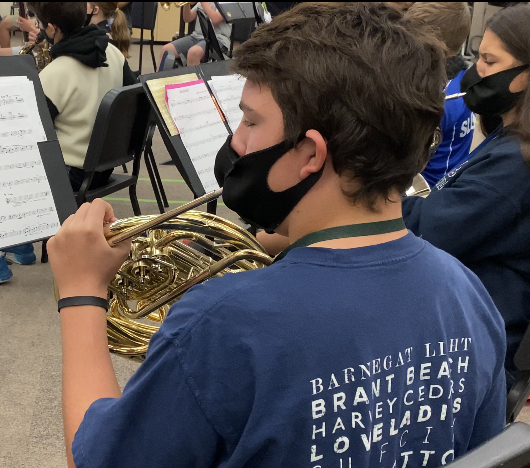 Before COVID-19, band students sat next to each other in instrument sections and conversed easily with their teachers and each other. Ever since COVID-19 took a toll on the United States in early 2020, Bak's band hasn't been the same ever since.
   There were many precautions that the band has had to take.
   "We are mindful of spread through air purifiers, band masks, and playing time restraints. We make sure to stay conscious placing distance between each student," Jamie Groves, band teacher said.
   Since COVID-19 left many students performing and practicing virtually, some have not been on campus since sixth grade, or have not been on campus at all.
   "We were unable to participate in events that drive our program. We missed some concepts that would normally be taught in the sixth and seventh-grade," Groves said.
   Since masks were no longer mandatory, some people chose not wear their masks to play. Although, masks prevented students from seeing each other's facial expressions when playing, and they have to play for shorter periods of time.
   Eighth grade band student, Summer Erwin said, "It feels good to be back in school and for the band to be all back together after a very long time."