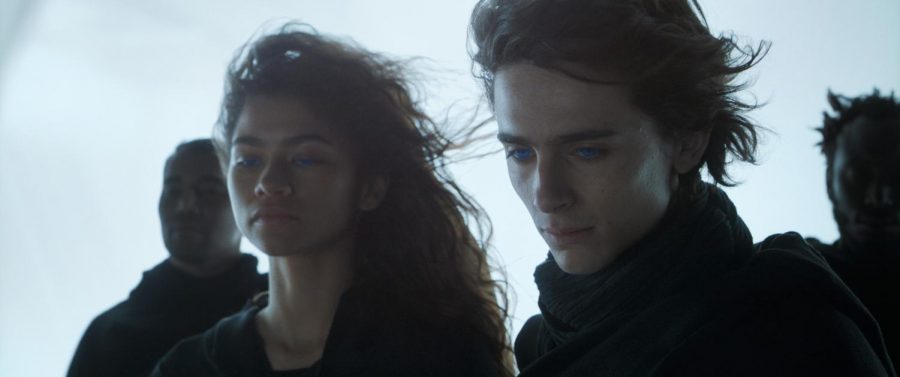 In a future world that is far off the spectrum of normal, a young man faces his fate in a plethora of sand.
Starring Timothee Chalamet and Zendaya Coleman, director Denis Villeneuve created an intrinsic, captivating remake of the original Dune (1984). Although both movies seem similar on a broad aspect, when looking into the depths, there seem to be subtle differences that involve the cinematography and character representation.
For instance, Rebecca Ferguson's Lady Jessica (Dune 2021) enjoyed a much more domineering and authoritative quality over her household than Francesca Annis' (Dune 1984) version of the same character. Regardless of the distinctions, the films create their own sync but unique energy to it generally.
Another thing to take into consideration is the cinematic conditions of each movie. Most know that in 1984 the pixels were not as crisp nor were 16.7 million colors shown, but at the time, it was an impressive feat. With highly advanced technology to make a lens look like a human's eye, Dune (2021) has a more realistic, modern feel rather than an '80s idiosyncratic effect.
In summary, the visuals are solid. I'm looking forward to part two of this remake that was left on an ebbing cliff hanger. Overall, I'd give this movie a 3.5 out of 5 stars.