Bak community reflects on 'excellent teacher'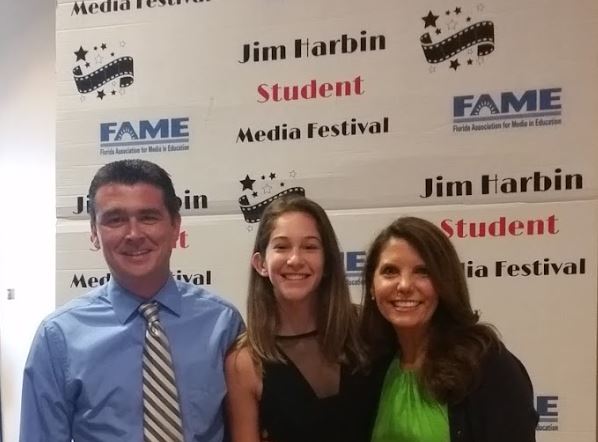 Shawn Miller, a beloved member of the Bak community, passed away this school year. He joined the Bak family in 1998, which was his first teaching position, and he formed many connections with students and co-workers along the way.
"I admire his passion for education and his sense of humor.  He will be missed, and his impact as an educator will not be forgotten," Kyle Opera, English language arts teacher said.  
His love of literature, grammar and writing created an engaging learning environment for his students. 
"Mr. Miller was a teacher that truly cared about our future as students. He made sure we had skills that would not only help us in our college years, but everyday in general," Erycka Duverger, eighth grade vocal major said. "He also had a great sense of humor and could make everyone in the class laugh."
To build interest and support the arts, Miller would surprise his students by dressing as Edgar Allan Poe. He would read works from Poe while in character, a testament to his ability to bring fun into the classroom. 
"Mr. Miller was a really nice person who worked very hard and enjoyed his job," Matthew Sallas, eighth grade science teacher said.
He dedicated his time at Bak, not only to teaching, but also coaching Bak softball teams and volunteering  for lunch duty.
He encouraged students to feel comfortable being themselves.
"Talking with him, whether school or non-school related, was very easy. He allowed us to be ourselves," Duverger said. 
Miller built strong links with his co-workers on campus. 
"[I] definitely enjoyed putting him on tests and having a 'rivalry' with him. It was always funny when students came and told me that he was making fun of me," Sallas said. "[He] kept our hallway exciting and was just an overall good person."
He made a welcoming environment for his students to enjoy. 
"I really liked the decorations he had in his classroom. He had many posters with different poets and a little stand on his desk that said, 'A cluttered desk is a sign of a genius,' Duverger said.
Those close to him could agree that Miller was an amazing, giving and kind person.
"He was an excellent teacher and thoroughly prepared his students to do well in high school," Sallas said. "He really cared about his students and enjoyed teaching language arts."